Welcome to Tansey Chiropractic & Physical Therapy Centre
Located in Dundrum in south County Dublin, our centre is dedicated to helping you achieve your wellness objectives.
As a patient of Tansey Chiropractic and Physical Therapy Centre you are assured of receiving only the finest quality treatment through the use of modern chiropractic and physical therapy equipment and technology.
Myself and the staff have a genuine concern for your well-being and will ensure that you receive only the finest care and attention.
Your journey towards better health and wellness can start today so call for an appointment and benefit from our years of providing quality health care.
Paul Tansey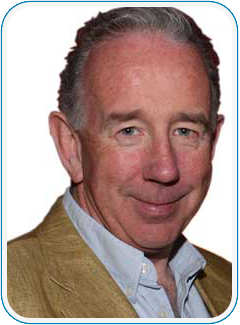 Can Chiropractic help you?
A Chiropractor's first concern is to find out what is wrong. They will also check for signs of any serious conditions for which you would need specialist advice.
The following conditions can benefit from chiropractic care:
Back, neck and shoulder pain
Pain, discomfort and stiffness in joints
Migraine
Muscular ache
Sports injuries
Arthritic pain
Treatment is very much a partnership between you and your chiropractor. Before your treatment starts, your chiropractor will explain to you clearly:
The results of your examination
The proposed treatment plan
The benefits and any significant risks associated with your condition and proposed treatment plan
What is McTimoney Chiropractic?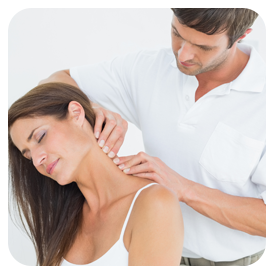 Chiropractic is a straight forward method of adjusting the bones of your body to improve the alignment of your skeleton, and through this process help the nervous system to work more efficiently. The purpose of chiropractic care is to realign and rebalance your body to relieve pain and discomfort, and increase mobility.
A misalignment of the joints can occur for many reasons; some of the most common are incorrect lifting, car or sporting accidents, falls, stress, and poor posture. This can lead to pain, numbness, pins and needles, or restricted mobility. McTimoney chiropractors use only their hands to make adjustments to the bones of the body. The key to the success of the adjustments is in the speed, dexterity and accuracy with which they are performed.
Gentle and Effective Treatment
Mc Timoney Chiropractic treatment is simply a method of adjusting the bones of your body to improve skeletal alignment. In doing so, it helps your nervous system work more efficiently, relieves pain and discomfort, and increases mobility. Joint problems and pain can occur for many reasons, including:
Incorrect lifting
Car or sporting accidents
Falls
Stress
Poor posture
Paul Tansey ....a profile
Qualified as Physical Therapist from the International Teaching and examination council of Great Britain in 1991 and as a chiropractor from the Mc Timoney College in Oxford, England, in 1999.Paul has worked at the very highest level in sport, particularly in cycling. Using his experience from his time as an international rider, Paul working with Irish cycling heros Stephen Roche, Sean Kelly and Martin Earley. He worked with several professional cycling teams-Fagor, Histor Sigma, Carrera, Raleigh and the Irish Olympic Team.
Changing from two wheels to four Paul Tansey helped world Rally Champions Tommi Mackinen and Richard Burns during his work with Mitsubishi motor sport on the world rally championship. Paul also helping the Mitsubishi off road team on the Paris Dakar event, working with Yuta Klinsmith to be the only woman to win the event.
Paul Tansey has worked with many other sports people including top international golfer Padraig Harrington and several other Irish sports internationals.